The Austin Workshop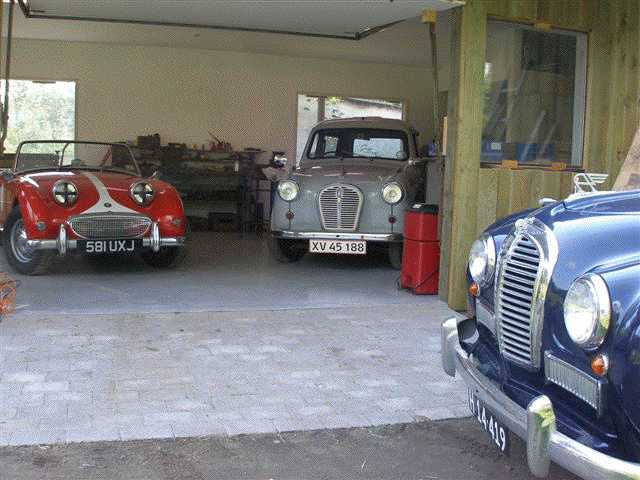 Follow the restauration of the Austins here.
---
The blue Austin A40 Somerset got MOT'ed 3. august 2006 and next MOT is in 8 years. The only little thing on the car was the handbrakelever that could be pulled up too high. That was all.
The light grey Austin A35 Countryman got MOT'ed 29. november 2005 - Two thing weren't OK. The flying-A wasn't allowed and it needed a switch for the rear white light when driving in reverse.
The Austin Healey'en needs to be checked by the customs and then MOT'ed. It need new headlights and a new copper fuelpipe (Too many rubberhoses on the fuel line). The starter also need an overhaul.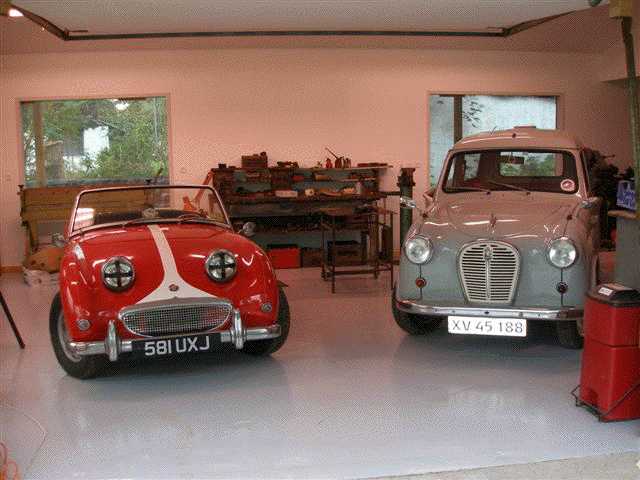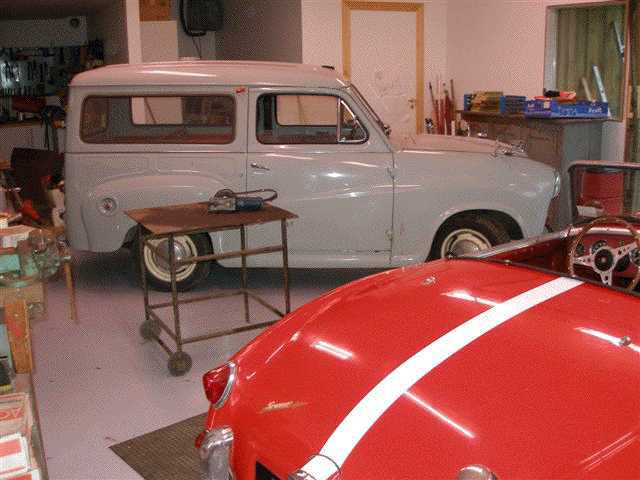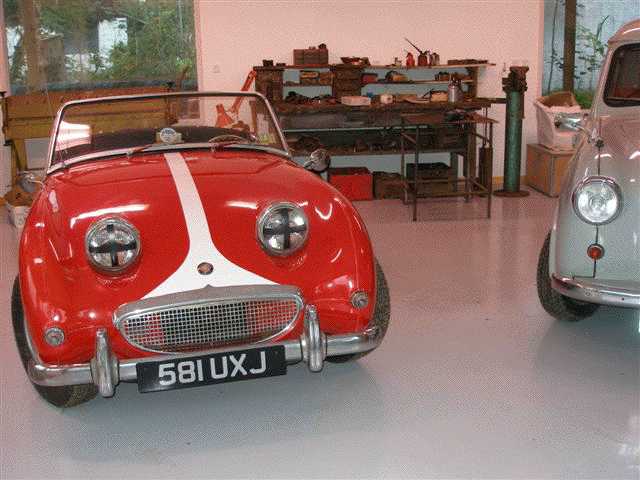 ---
Austin A35 Van
25.8.2006 - Got the van started with a little help of fuel in the carb. It ignited like a virgin in a haystack.......
The clutch is stuck, so it can't get in to any gear. It'll be looked at when the engine is out of the car.
The entire car needs to be stripped down before doing the bodywork. The van will be painted in the original color Florentine Blue.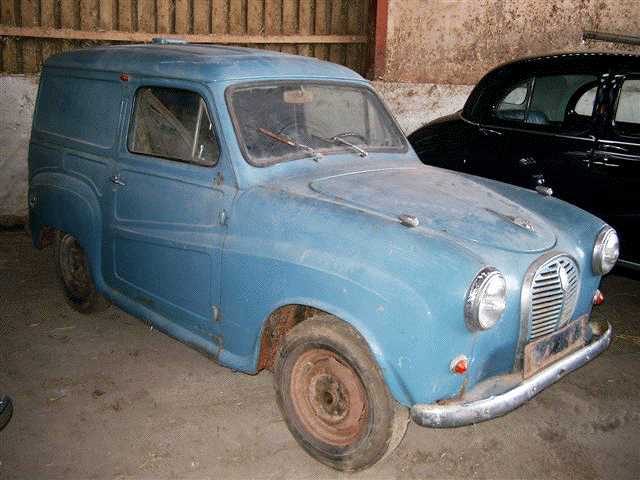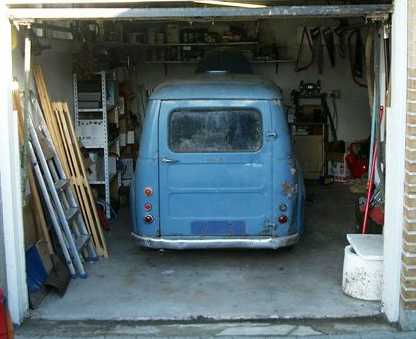 Last driven in 1970 and a very interesting piece for the collection. It is in "somewhat" condition...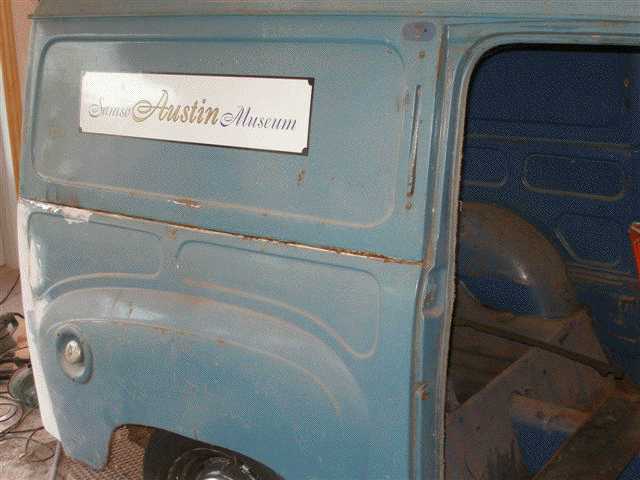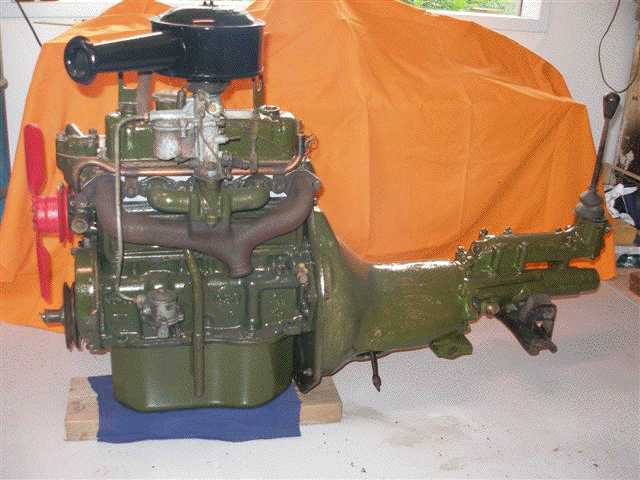 Started on restoring the Van and the engine. - More pictures to come.......
---
Next project.
A dented A30 1953.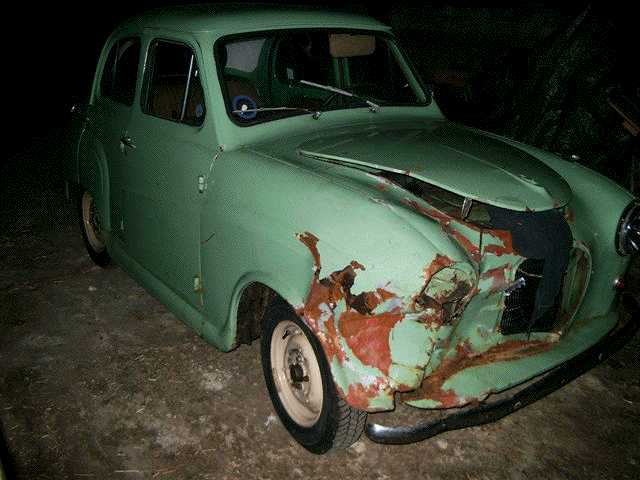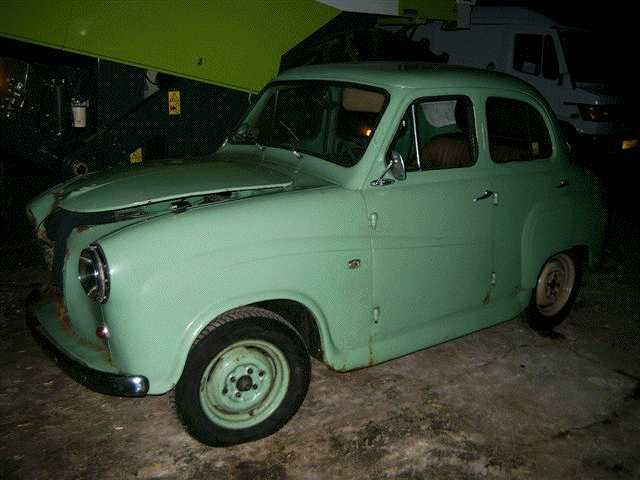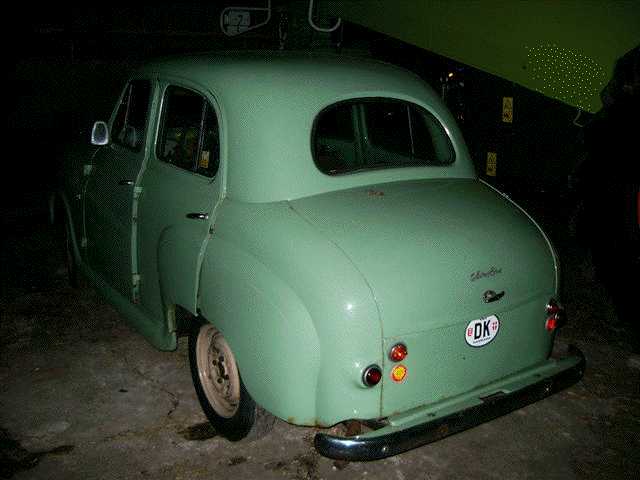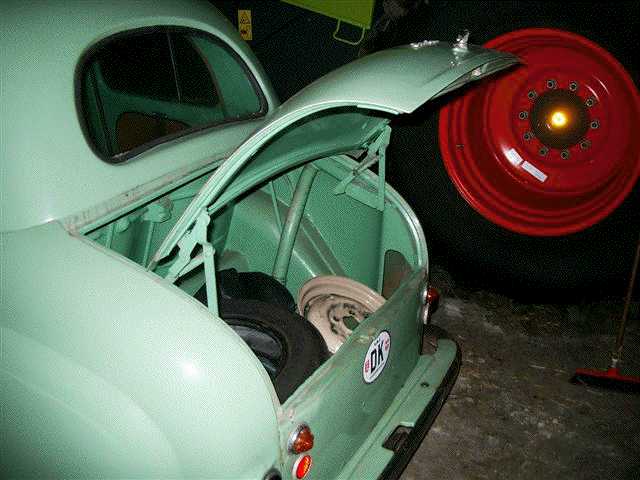 This Palm Green-coloured Austin A30 Seven is a very early car, probably producered in april/may 1953. It's an AS3! and with 4-doors and an engine on 803 ccm og 28 HP. I haven't got the documents on the car, but are applying for 'em at the Danish CRM.
---
This page are currently updated...
---

© Samsø Austin Museum 2007